This online interactive movie starts as a classic movie showing a crazy race between 7 bizarre sportsmen. But after a few seconds the movie freezes and asks the viewer to place a bet on 1 of the 7 athletes. If the viewer bets right, he can win up to € 500 free credit to bet on sports on napoleongames.be.
---
At this year's New York Festivals Duval Guillaume Modem took home a total of 9 awards, including 3 gold, 4 silver and 2 bronze awards. The campaign TNT 'Push to add drama' won gold in 3 different categories – branded entertainment, digital viral and outdoor ambient and 2 silver in direct collateral and avant garde. 'Unlock the 007 in you' for Coke Zero won silver twice (outdoor ambient and digital viral) and bronze in direct collateral. And last but not least, 'Amazing mind reader reveals his gift' for Febelfin won bronze in outdoor ambient.
9 awards for 3 different campaigns and 3 different clients, another reason for celebration.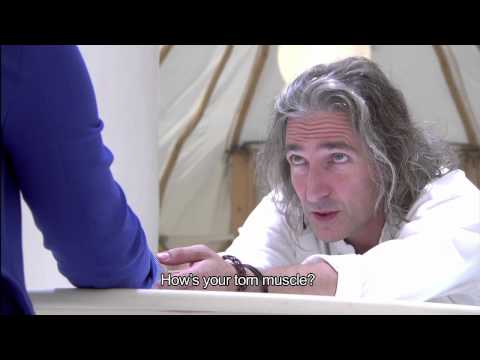 ---
Re-born to be alive vzw, the organisation that recruits organ donors, launches Reborn Apps.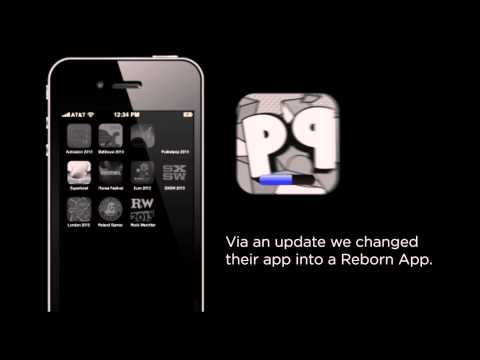 Nowadays, many events have their own smartphone app. Once the event is over, the apps lose their usefulness and they're hardly used. Yet many people, intentionally or not, leave the app on their smartphone. These inactive apps will now get a second life as a registration medium for organ donation. The metaphor is clear: whoever signs up using the app gives their organs a second life after they die. Autosalon and Batibouw have already allowed their apps to be converted, Pukkelpop is doing the same after the festival. Re-born to be alive is now looking for more organisations who are prepared to work with them.
---
When it comes to taste, anyone can fool himself. But no one can fool his subconscious. That's why Coca-Cola organized a hypnosis show hosted by Peter Powers. The world famous hypnotist calls 8 youngsters on stage. Will their subconscious recognize a difference between Coca-Cola and Coca-Cola Zero? Discover it here.
Here's a closer look behind the scenes of the coke zero hypnosis show.

---
As a follow-up to the well-known red button videos, adding drama to daily life, TNT has launched a new campaign with the same premise. We developed 4 visuals for use in print and outdoor advertising. They show unexpected characters entering peaceful situations. What drama might happen next is left to the imagination.
The campaign was shot by London based photographer, artist and director Nadav Kander. His work is included in the collections of the National Portrait Gallery, the Victoria and Albert Museum and other galleries and museum.
---
For World Health Day, companies' telephone waiting lines were turned into a life-saving medium. While waiting to speak to someone, people got to hear a message that reminded them how much harder it is to wait for an organ. The message also explained how easy it actually is to become an organ donor and save up to 8 lives.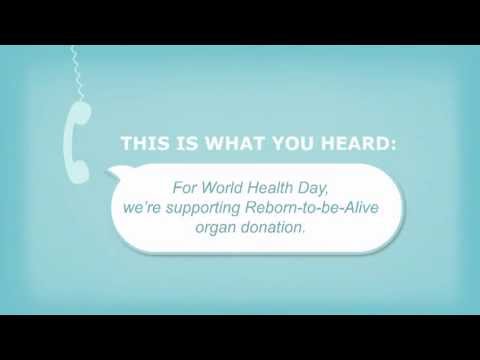 The more companies join, the more lives we can save.
Join us at reborntobealive.be or download the messages via Soundcloud
---
Imagine this: it's the middle of the night and your best friend calls for help. How far would you go to get him off the hook? A new social video provides a comical twist to the well-known tag line 'That calls for a Carlsberg' through a series of real life set-ups caught on cameras.
---
Mobli is a mobile photo and video-sharing app. The New York City-based company shares the visual media sharing space with Socialcam, Viddy, Vine, and Instagram. Duval Guillaume Modem will help Mobli increase awareness and build its community.

Geoffrey Hantson, Executive Creative Director Duval Guillaume Modem: "Mobli is no longer one of the most promising start-ups with some promising investors – like Leonardo Di Caprio to name one – , today Mobli is by far the best social mobile photo and video app out there. I am extremely proud that this company led by a CEO with big vision, Hogeg, is asking our agency to accompany them on their way to well deserved success. The pleasure will be ours. Keep an eye on us and on Mobli. Work will come out very soon.
"The response to Mobli 3.0 has been unbelievable," says Moshiko Hogeg, founder and CEO of Mobli. "As we work to make Mobli available on more platforms in more markets, partnering with a world-class agency like Duval Guillaume Modem will give us that extra bit of magic we need to enchant users around the world. We are delighted to have them on our side."
You can download Mobli on iPhone, Android, and Windows for free.

---
Last friday Duval Guillaume Modem was crowned Agency of the Year by Media Marketing and ACC (Belgian association of communication companies). A beautiful climax of an exciting year.
---
To launch Turner Broadcasting's series and movie channel TNT in the Netherlands a new dramatic piece of the now famous red button was shot in the quiet town of Dordrecht . When innocent passers-by dare to push the button, pure TNT-drama unfolds with a slightly new twist: close 'participation' of the public. Strategy was to develop a piece that would allude to the original but feature new situations inspired by TNT's content.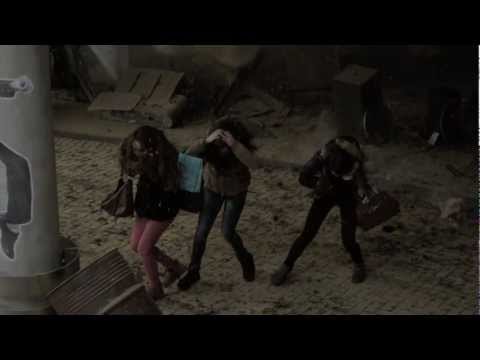 ---
About Duval Guillaume Modem
Duval Guillaume Modem is an idea-centric communications agency in antwerp.
No public Twitter messages.