When is the last time you and your friends gathered around the television to watch a good game of pétanque? Right. Pétanque players, knitters, fishermen,… they don't get the glory soccer players get. But wouldn't it be nice if for once they got some more support? We asked 5 ordinary people if we could film them while going about their hobbies. They had no idea we were about to turn their quiet pastime into a crazy experience, just by adding zero each time.
Watch as 6 spectators become 60, and 60 quickly become 600, turning the unsuspecting protagonists into idols while supporter madness breaks out around them.
The video is part of the Coca-Cola Zero "Just Add Zero" campaign, which shows that adding zero gives you more. In the same way that Coke Zero gives you more great Coke taste with zero sugar and zero calories.
---
During the last week of February Belgian TV shows suddenly jammed and a loading icon appeared, but there was no technical malfunction. It was a message from telecom operator BASE. A couple of seconds later it all became clear when the following appeared on screen: "You're not used to waiting at home. So why wait when you're on the move? With BASE 4G, you can surf everywhere as fast as at home."
To accomplish this effect, TV billboards were used in a creative way at the beginning and ending of prime time shows.
The commercials are part of the 'Surf as fast as if you where at home' campaign from BASE. Because 4G speeds are comparable to those of your WiFi network at home.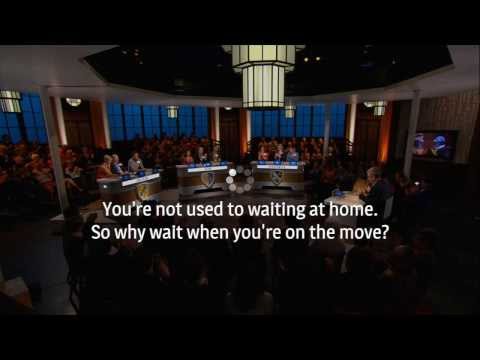 ---
With Christmas only a few days away, Coca-Cola and Duval Guillaume Modem have created a special outdoor billboard together with Clear Channel.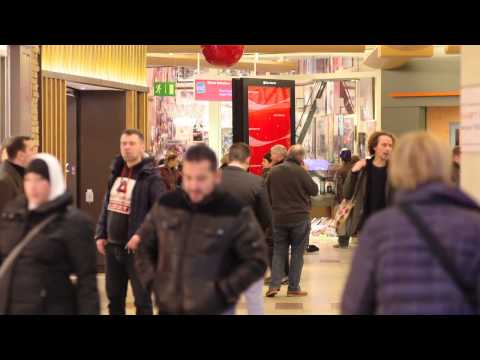 As the brand that stands for "Open Happiness", Coca-Cola believes there's no better time to open happiness than with Christmas. But to open happiness… you need to wrap it first. That's why we created a billboard made entirely of wrapping paper, allowing people passing by to tear off a piece of paper to wrap their presents.  The iconic line "open happiness" is printed on this specially crafted wrapping paper, because nothing says it more like a present waiting to be opened.
The billboards were installed in the shopping malls of Belgium's largest cities right before Christmas.
---
At this year's edition of the Eurobest festival Duval Guillaume once again proved to be one of Europe's leading creative agencies. Here's all the winning work, enjoy: Carlsberg 'Poker', TNT 'Drama hits The Netherlands', TNT 'Marriage, TNT 'Bear', TNT 'Funeral', Re-born to be alive 'Second Life Apps', Napoleon Games 'Run the village', Smirnoff 'Mindtunes' and Febelfin 'See how easily freaks can take over your life'.
Carlsberg  puts friends to the test
TNT - A dramatic surprise on an ice-cold day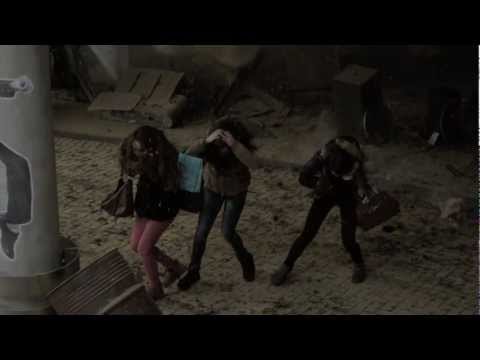 TNT continues to add drama with print campaign
As a follow-up to the well-known red button videos, adding drama to daily life, TNT has launched a new campaign with the same premise.
Reborn Apps: turning unused apps into a life-saving medium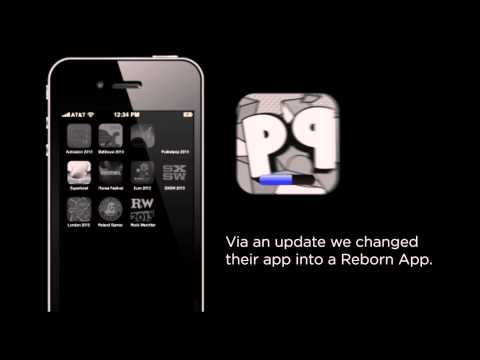 Napoleon Games sports betting website launches with interactive movie you can bet on
Smirnoff Mindtunes
Febelfin – See how easily freaks can take over your life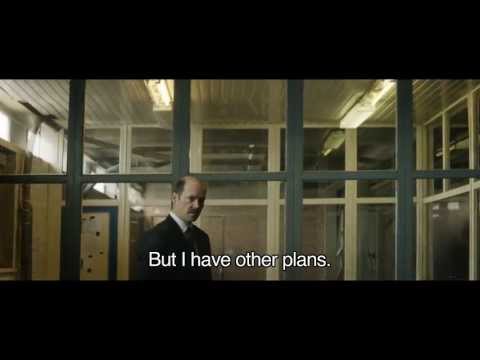 ---
Everybody knows that the Belgians love their beers. But did you know that nowhere in the world people drink more cava than in Belgium? Well, that insight inspired us to make this brand new commercial.
More info about the award winning Vallformosa cava: www.vallformosa.com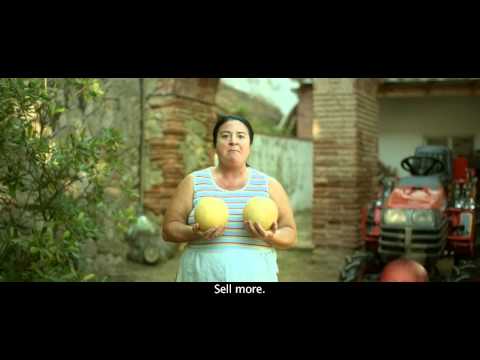 ---
Teen pregnancy isn't a very common problem in Belgium, but in countries like Cambodia or Ecuador it's much more common due to poverty, discrimination and a lack of sex education. Because they've fallen pregnant, these girls have to quit school. And without a decent education their chances of a good job and promising future are very slim.
By bringing the topic into a Belgian school, Plan Belgium makes people more aware that every girl should have the right to quality education. To show the UN that girls' education is a priority, Plan International aims to get four million raised hands. For every raised hand a young girl will be able to go to school. You can support the campaign too, by raising your hand for girls on http://www.planbelgie.be/ or http://www.planbelgique.be/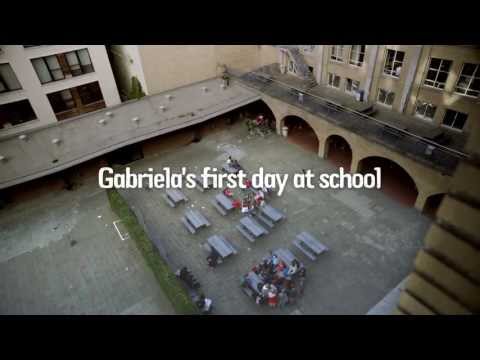 ---
Here's a vivid demonstration by Febelfin (the association of Belgian Banks) of what might happen if you're not vigilant and share personal or financial information online. Be scared, be very scared ;-). And check safeinternetbanking.be, where consumers can learn how to protect their online identities.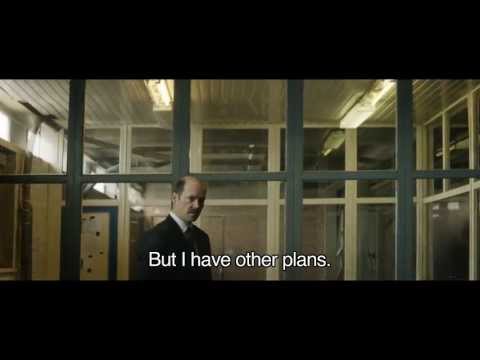 ---

"It's much more difficult to repeat success than to achieve success" so they say.
Nevertheless repeat success is exactly what we did at this year's Cannes Lions festival. After 14 Cannes Lions last year, Duval Guillaume Modem took home 3 Gold Lions, 2 Silver Lions, 5 Bronze Lions and 32 shortlists for 7 different clients, at this year's edition.
Here's all the winning work: 'Poker' (Carlsberg), 'We know drama' (TNT), 'Reborn Apps' (Reborn), 'Amazing Mindreader' (Febelfin), 'The power of newspapers' (Newspaperswork.be), 'Drama hits the Netherlands' (TNT), 'Dreams' (Celestial tea) and 'You have 70 seconds' (Coke Zero).
We'd like to take this opportunity to thank all of our clients for their trust, braveness and intelligence.
---

At this year's CCB Awards Duval Guillaume Modem won a total of 19 awards including 2 Grand Prix, 2 Gold awards, 5 Silver Awards and 10 Bronze Awards for 9 different clients: TNT, Coke Zero, Center Parcs, Febelfin, Scrabble, BASE, Utopolis, Stop The Traffik and Childcry. Being the most awarded agency of the night, Duval Guillaume Modem also took home the precious Agency of the year award. And this for the second year in a row. We'd like to congratulate all the winners and wish to thank all our clients for their trust in the agency.

---
In an innovating new project by Smirnoff, called Mindtunes, three physically disabled music fans have created a Drum & Bass track, by using their brain waves as their only instrument. The track was produced by DJ Fresh.
The track 'Mindtunes' is available for download on iTunes and proceeds go directly to the Queen Elizabeth's Foundation for disabled people.
This project enabled Andy, Jo and Mark, who aren't able to play regular instruments, to create a rather unique piece of music, controlling musical software with nothing but their mind. By giving people a platform to express their creativity, like Mindtunes, Smirnoff wants to underline the brand's believe that there is a creator in every one of us. That life is Yours For The Making.
---
About Duval Guillaume
A creative agency adapted to the digital era helping brave brands to do the same.
No public Twitter messages.