Everybody knows that the Belgians love their beers. But did you know that nowhere in the world people drink more cava than in Belgium? Well, that insight inspired us to make this brand new commercial.
More info about the award winning Vallformosa cava: www.vallformosa.com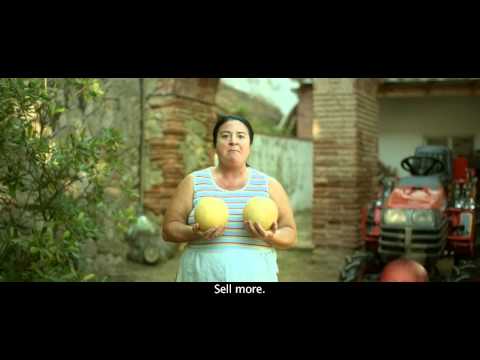 ---
Teen pregnancy isn't a very common problem in Belgium, but in countries like Cambodia or Ecuador it's much more common due to poverty, discrimination and a lack of sex education. Because they've fallen pregnant, these girls have to quit school. And without a decent education their chances of a good job and promising future are very slim.
By bringing the topic into a Belgian school, Plan Belgium makes people more aware that every girl should have the right to quality education. To show the UN that girls' education is a priority, Plan International aims to get four million raised hands. For every raised hand a young girl will be able to go to school. You can support the campaign too, by raising your hand for girls on http://www.planbelgie.be/ or http://www.planbelgique.be/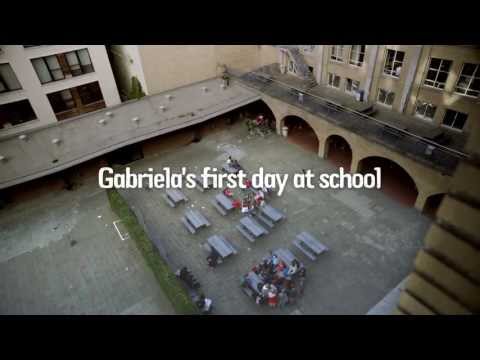 ---
Here's a vivid demonstration by Febelfin (the association of Belgian Banks) of what might happen if you're not vigilant and share personal or financial information online. Be scared, be very scared ;-). And check safeinternetbanking.be, where consumers can learn how to protect their online identities.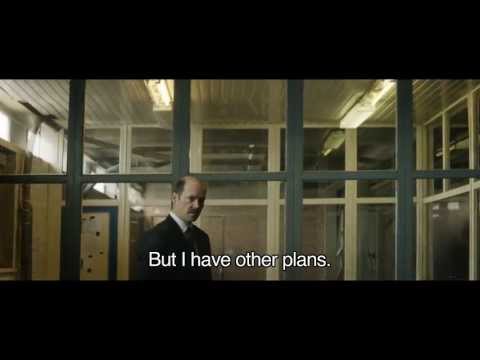 ---

"It's much more difficult to repeat success than to achieve success" so they say.
Nevertheless repeat success is exactly what we did at this year's Cannes Lions festival. After 14 Cannes Lions last year, Duval Guillaume Modem took home 3 Gold Lions, 2 Silver Lions, 5 Bronze Lions and 32 shortlists for 7 different clients, at this year's edition.
Here's all the winning work: 'Poker' (Carlsberg), 'We know drama' (TNT), 'Reborn Apps' (Reborn), 'Amazing Mindreader' (Febelfin), 'The power of newspapers' (Newspaperswork.be), 'Drama hits the Netherlands' (TNT), 'Dreams' (Celestial tea) and 'You have 70 seconds' (Coke Zero).
We'd like to take this opportunity to thank all of our clients for their trust, braveness and intelligence.
---

At this year's CCB Awards Duval Guillaume Modem won a total of 19 awards including 2 Grand Prix, 2 Gold awards, 5 Silver Awards and 10 Bronze Awards for 9 different clients: TNT, Coke Zero, Center Parcs, Febelfin, Scrabble, BASE, Utopolis, Stop The Traffik and Childcry. Being the most awarded agency of the night, Duval Guillaume Modem also took home the precious Agency of the year award. And this for the second year in a row. We'd like to congratulate all the winners and wish to thank all our clients for their trust in the agency.

---
In an innovating new project by Smirnoff, called Mindtunes, three physically disabled music fans have created a Drum & Bass track, by using their brain waves as their only instrument. The track was produced by DJ Fresh.
The track 'Mindtunes' is available for download on iTunes and proceeds go directly to the Queen Elizabeth's Foundation for disabled people.
This project enabled Andy, Jo and Mark, who aren't able to play regular instruments, to create a rather unique piece of music, controlling musical software with nothing but their mind. By giving people a platform to express their creativity, like Mindtunes, Smirnoff wants to underline the brand's believe that there is a creator in every one of us. That life is Yours For The Making.
---
Mobli launches an online film that shows Instagram users what can happen to their photos.

It is a follow up to an online photo competition with a 100k prize. By making your last Instagram, and trying out Mobli, you can win it. Join the more than 35.000 participants on mylastinstagram
---
This online interactive movie starts as a classic movie showing a crazy race between 7 bizarre sportsmen. But after a few seconds the movie freezes and asks the viewer to place a bet on 1 of the 7 athletes. If the viewer bets right, he can win up to € 500 free credit to bet on sports on napoleongames.be.
---
At this year's New York Festivals Duval Guillaume Modem took home a total of 9 awards, including 3 gold, 4 silver and 2 bronze awards. The campaign TNT 'Push to add drama' won gold in 3 different categories – branded entertainment, digital viral and outdoor ambient and 2 silver in direct collateral and avant garde. 'Unlock the 007 in you' for Coke Zero won silver twice (outdoor ambient and digital viral) and bronze in direct collateral. And last but not least, 'Amazing mind reader reveals his gift' for Febelfin won bronze in outdoor ambient.
9 awards for 3 different campaigns and 3 different clients, another reason for celebration.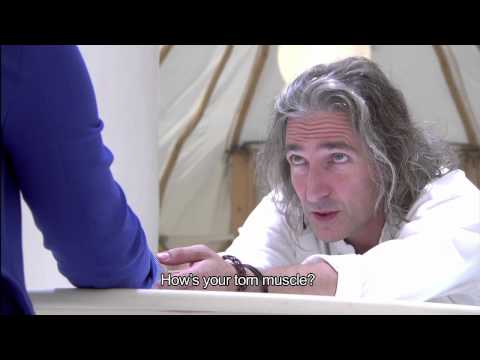 ---
Re-born to be alive vzw, the organisation that recruits organ donors, launches Reborn Apps.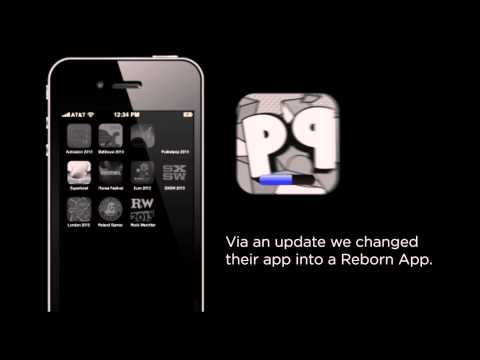 Nowadays, many events have their own smartphone app. Once the event is over, the apps lose their usefulness and they're hardly used. Yet many people, intentionally or not, leave the app on their smartphone. These inactive apps will now get a second life as a registration medium for organ donation. The metaphor is clear: whoever signs up using the app gives their organs a second life after they die. Autosalon and Batibouw have already allowed their apps to be converted, Pukkelpop is doing the same after the festival. Re-born to be alive is now looking for more organisations who are prepared to work with them.
---
About Duval Guillaume Modem
A creative agency adapted to the digital era helping brave brands to do the same.
No public Twitter messages.